With Tinmen Mechanical 72 Degrees® Air Conditioning & Heating, it's easy to keep your HVAC system running as smoothly as possible. When you choose us for HVAC maintenance in Mentor, OH, you can feel at ease in knowing your home or place of business will remain comfortable throughout the year. Thanks to our skill and experience, your heating and air conditioning systems will deliver flawless and consistent service.
---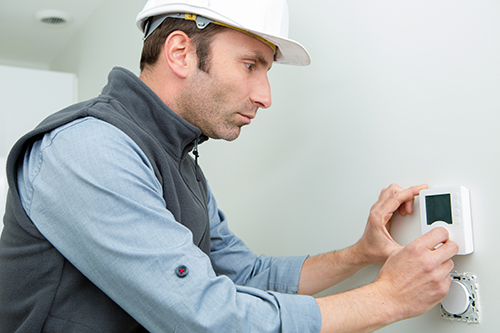 Thorough and Intensive Checkups
Prevention is one of the most effective ways to avoid system breakdowns, and it could save you significantly more money in the long run. Let our HVAC technicians keep your heating and AC systems in optimal condition. We offer maintenance plans for both the Spring and Fall. With these services, your home or place of business will be ready to meet your indoor comfort needs.
We take pride in offering an extensive maintenance program. It includes an 82-point inspection with a report. Then, our technicians clean the entire system, verify its integrity, and evaluate its performance. Our team also services dehumidifiers and air cleaners of any kind. If we find anything wrong with your unit, we'll let you know and present appropriate options to help you make an informed decision.
Signing up for seasonal maintenance also provides membership to our Service Club. Membership entitles you to AC and heating inspections during the Spring and Fall, respectively. With your subscription, you get guaranteed appointments, valuable services, and discounts on repairs. You can even transfer your Service Club membership to the new owners of your home if you choose to sell.
Satisfaction Guaranteed
As always, you can count on us to deliver effective heating and air conditioning services. Our technicians are rigorously trained and thoroughly experienced. In addition, we pledge to provide quick and reliable service, as part of our "Fixed Right or It's Free" guarantee.
Contact us to sign up for our HVAC maintenance plan. Our company proudly serves homeowners and business owners throughout Cleveland, OH, and the surrounding area.